Hyundai Wiper Motor (91A) 24V (P/N : 98110-73100)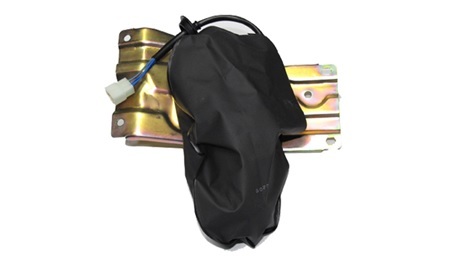 Hyundai Wiper Motor (91A) 24V (P/N : 98110-73100)
Price And Quantity
25 USD ($)

25.00 - 35.00 USD ($)
Product Description
About of Hyundai Wiper Motor (91A) 24V.
Product Name: Wiper Motor (For Truck)
* It can be used for the wiper motor of a large sized truck.
* This is product has the largest torque in Korea and using worm gear speed reducer makes it very valuable for industrial use.
Specification :
ModelProductManufacturerPart Number
TruckWiper Motor (365T) – Daewoo Truck(old)Daewoo90203410
TruckWiper Motor (91A)Hyundai98110-73100
TruckWiper Motor (Ssangyong)86100-61007
TruckWiper Motor(Samsung)28810C7000
TruckWiper Motor(TATA-Old)Daewoo3785900080
TruckWiper Motor (TATA-New)Daewoo3785900150(Prima)
TruckWiper Motor (EG) 8tonHyundai98110-7A001
TruckWiper Motor (EG) 5tonHyundai98110-6A000
TruckWiper Motor (H/D) 5ton -OldHyundai98111-62000
TruckWiper Swtich (Old) Daewoo TruckDaewoo96095874
TruckWater Pump (Samsung) -Truck MixerM6004-A0002
TruckWater Pump (TATA) -Truck Mixer3941006980
TruckWater Pump (Hyundai) -Old Truck Mixer98510-MT066
TruckWater Pump (Hyundai) -(Powertec)Truck Mixer98510-MT069B
TruckWater Pump (Hyundai) -(New Powertec/Trago)Truck Mixer98510-UC640
Trade Information
BUSAN PORT, SOUTH KOREA

5000 Per Month
Contact Us
248, Jangbang-Ro, Hanlim-Myeon, Gimhae-Si, Gyeongsangnam-Do, Korea. P.C. : 50848., Seoul, Seoul, 50848, Korea South
Phone :+821027718740